SEO, Marketing
31 May 2023
The Benefits of Working with a Local SEO Consultant
What is an SEO Consultant and What Do They Do?
An SEO consultant is a professional who specializes in Search Engine Optimization. They are adept at helping businesses improve their online presence and website visibility on search engines through a variety of strategies and techniques. Their main goal is to increase traffic to a website by optimizing content, website design, and keyword research. An SEO consultant can offer a variety of services such as site audits, competitive analysis, keyword research, and link building. They can also provide recommendations for website design and content creation to ensure they are SEO-friendly. Furthermore, they can monitor and report on website metrics to show the effectiveness of the work they are conducting. Ultimately, an SEO consultant aims to help businesses increase their online visibility and drive traffic to their site through the use of various SEO strategies. Thus, they are an essential partner to consult with for the growth and success of any business that operates in the digital space.
Who Hires SEO Expert And Why?
SEO consultants are hired by organizations that wish to improve their website's ranking on search engine results pages. This can include small businesses, large corporations, and even government agencies. A job description for an SEO consultant typically includes conducting keyword research, analyzing website traffic, and developing optimization strategies. SEO consultants also analyze competitors' websites and implement tactics to outrank them. One reason an organization may hire an SEO consultant is to increase their online visibility, ultimately resulting in greater website traffic and sales. Another reason may be to stay ahead of their competitors in the online marketplace. With the constantly evolving nature of search engine algorithms, it is important for organizations to stay up-to-date on the latest SEO trends. By hiring an SEO consultant, they can ensure that their website remains competitive and visible to their target audience.
What is a Professional SEO Consultant?
A Professional SEO Consultant is an individual who has specialized expertise in search engine optimization (SEO) and helps businesses to improve their online visibility through the use of various optimization techniques. Their role is to analyze a company's website and online presence, identify areas for improvement and develop and implement a plan to increase website traffic, improve search engine rankings and ultimately drive more leads and sales. A Professional SEO Consultant has a deep understanding of the algorithms of search engines like Google or Bing and keeps up-to-date with the latest trends and developments in the industry. They work with different types of clients, from small businesses to large enterprises, and adapt the SEO campaign to suit their specific needs and goals. Their services can range from auditing websites and creating reports to implementing technical and content strategies and conducting ongoing optimization and monitoring. Overall, a Professional SEO Consultant plays a critical role in digital marketing and helps businesses stay competitive in the ever-changing online landscape.
What Does an SEO Consultant Do Exactly?
An SEO consultant is a professional who helps businesses improve their online visibility by optimizing their website for search engines. Their main focus is to boost a website's ranking on search engine result pages for specific keywords that relate to the business's products or services. They achieve this objective by conducting keyword research to identify relevant and high-traffic keywords that can generate organic traffic to the website. An SEO consultant also implements various on-page and off-page optimization techniques, such as improving the website's content, updating meta data, building backlinks, and monitoring website analytics to measure success. They constantly review and adjust their strategies to ensure that the website continues to rank high on search engines and generate organic traffic. By improving a website's online presence, an SEO consultant helps businesses increase their brand visibility and reach their target audience. In summary, an SEO consultant plays a critical role in helping businesses achieve their online marketing objectives.
What are the Goals of an SEO Consultant?
The primary goals of an SEO consultant are to improve the ranking of a website on search engine results pages (SERPs) and increase the website's visibility and authority. To achieve these goals, an SEO consultant often conducts keyword research to identify high-traffic, relevant keywords that the website can rank for. Additionally, they may optimize the website's content, structure, and technical components to make it more appealing to search engine algorithms. Professional SEO consultants should always stay up-to-date with the latest trends and updates in the field of search engine optimization, as search engines continually refine their algorithms to prioritize high-quality, relevant content. By providing their clients with effective strategies and tactics that help improve their website's visibility and drive more traffic to their site, an SEO consultant plays a valuable role in helping businesses achieve their online marketing goals.
Why Use Expert SEO Consulting?
Search engine optimization (SEO) is an essential component of any effective digital marketing strategy. However, determining the appropriate SEO tactics to increase visibility and boost conversions can be challenging for business owners and marketers. That's where SEO consulting services come in. Expert SEO consultants bring years of knowledge and experience to the table, guiding clients through the complexities of SEO. They analyze website structure, content, and keyword usage to improve search engine ranking and help clients gain more traffic and potential customers. Additionally, an SEO consultant can provide insights into landing pages, site navigation, and analytics to help clients make informed decisions about their online presence. By hiring an SEO consultant, businesses can gain competitive advantages, save time, and focus on other critical aspects of their operations. The importance of SEO consulting cannot be overstated. With the help of an expert, businesses can stand out in crowded online markets and achieve their goals.
Why should I choose you as my SEO consultant?
As a seasoned SEO consultant, I have gained extensive experience in delivering top-notch SEO consulting services to diverse businesses, ranging from startups to Fortune 500 companies. My track record of successful projects and satisfied clients highlights my expertise in driving measurable results through various SEO tactics. From conducting thorough website audits to optimizing content and backlinks, I always craft a customized SEO strategy that aligns with my clients' specific objectives and targets. Furthermore, I am constantly keeping up-to-date with the latest SEO trends and algorithm changes to ensure that my clients' SEO efforts are always staying ahead of the curve. My attention to detail, data-driven approach, and commitment to delivering exceptional results make me the ideal SEO consultant for any company looking to enhance their online visibility and boost their search engine rankings. Choosing me as your SEO consultant guarantees a high level of professionalism, competence, and dedication to your business's success.
What is the difference between on-page and off-page SEO?
Search engine optimization (SEO) is one of the most important aspects of digital marketing and its purpose is to optimize the website's visibility and ranking in search engine results. While on-page SEO refers to the factors that are within the website's control, off-page SEO refers to external factors that contribute to a website's ability to rank higher in search engine results pages (SERPs). On-page SEO focuses on optimizing website content with relevant keyword usage, meta description, meta tags, and other technical elements such as page loading time and mobile responsiveness. On the other hand, off-page SEO includes factors such as backlinks, social media signals, and mentions on other websites. Off-page SEO enhances the website's trustworthiness and authority that contributes to a high ranking on SERPs. Understanding both on-page and off-page SEO and incorporating them into a comprehensive SEO strategy can help businesses to boost their website visibility and increase traffic.
What makes a good SEO marketer?
To be a good SEO marketer, one needs to have a vast knowledge of search engine optimization, including both on-page and off-page optimizations, as well as technical SEO. The ability to conduct a thorough keyword research and analysis is a crucial skill of a great SEO expert, as it allows them to identify relevant and high-performing keywords to target in their SEO strategy. In addition, a good SEO marketer should be proficient in using tools such as Google Analytics and other analytics software to monitor and evaluate website performance and user behavior data. However, technical skills alone are not enough to make a great SEO marketer. Good communication skills, the ability to collaborate with other teams, and being able to adapt to changes are also necessary qualities in the fast-paced digital marketing industry. Ultimately, a successful SEO marketer is the one who understands their target audience and produces valuable content that aligns with their search intent.
Toronto SEO Expert
If you're looking to improve the visibility and ranking of your website on search engines, a Toronto SEO Expert can help you achieve your goals. An expert in SEO (search engine optimization) can assist in determining the most effective strategies to increase online traffic to your website. By implementing proven techniques like keyword research, on-page optimization, and link building, a Toronoto SEO Expert can help you improve your website's search engine ranking and drive more traffic to your site. With years of experience in the field, a Toronoto SEO Expert can also keep up with the latest trends and algorithm changes in search engines, ensuring that your website is always up-to-date and optimized for the best possible performance. Whether you're launching a new website or looking to improve your current online presence, partnering with a Toronto SEO Expert can help you achieve your goals and increase your online visibility.
Toronto SEO Specialist
A Toronto SEO Specialist is an expert who specializes in optimizing websites for search engines to improve their visibility and ranking on search results pages. They have a deep understanding of how search engines work, and they use this knowledge to create strategies that will bring more traffic to websites from real, interested and potential customers. Toronto SEO specialists use a range of techniques to improve website ranking, including keyword research, content optimization, link building, and technical SEO. In addition to optimizing websites, they track and analyze data to measure a website's performance and determine which strategies are working best. The Toronto SEO specialist's ultimate goal is to help websites and businesses reach their full potential by making them more visible on search engines, resulting in more leads and sales. As the internet becomes more important for business success, Toronto SEO specialists are becoming increasingly essential for businesses looking to stay competitive in their respective industries.
Digital Marketing agency in Ontario
Desnx is a leading digital marketing agency in Ontario. Which provides all the digital marketing solutions to their client at afforable price. we have following qualities:
Expertise: We have a team of experienced and skilled professionals who are well-versed in various digital marketing techniques.
Strategic thinking: Desnx have a strategic approach to digital marketing and be able to create and implement effective marketing plans.
Transparency: We are transparent in activities and keep clients informed about the progress of their campaigns.
Results-oriented: The agency be focused on achieving measurable results and be able to track and analyze campaign performance.
Creativity: The agency be able to come up with innovative marketing ideas that can help clients stand out in their respective industries.
Flexibility: The agency is be flexible in its approach and be able to adapt to changes in the market or client needs.
Communication: The agency have strong communication skills and be able to communicate effectively with clients.
Customer-centric: The Desnx put the client's needs first and should be committed to providing excellent customer service.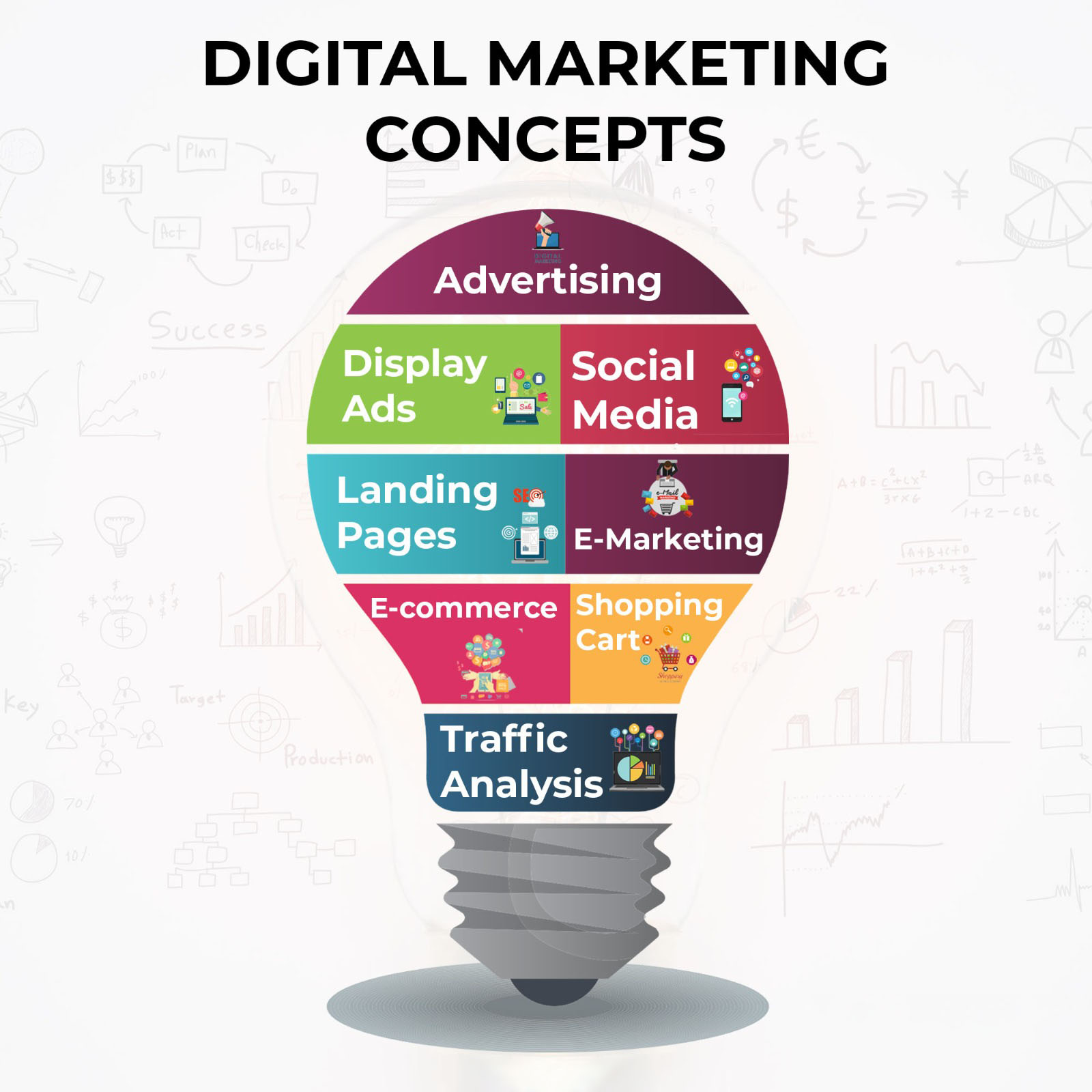 FAQ for What is a SEO Consultant?
A SEO consultant, also known as a SEO expert, is a professional who provides strategic advice on optimizing a website's ranking on search engines like Google. They specialize in search engine optimization strategies, including keyword research, on-page optimization, off-page optimization, and technical SEO, in order to drive organic traffic to a website.
Some common terms associated with a SEO consultant include: seo expert, toronto seo, seo strategy, keyword, search engine optimization, ranking, seo services, local seo, seo audit, best seo, search engines, seo campaign, best seo consultant, link building, keyword research, technical seo, audit, optimize, digital marketing, analytics, off-page, on-page, organic traffic, and google analytics.
A SEO consultant can help businesses by improving their website's visibility on search engines, which in turn drives more traffic and potential customers to their site. They analyze a website's strengths and weaknesses and provide recommendations on how to optimize it for search engines. With a successful SEO strategy, businesses can increase their online presence and ultimately grow their revenue.
On-page SEO refers to the optimization techniques used on a website's pages, such as optimizing the content, meta tags, and headers. Off-page SEO refers to optimization techniques used externally, such as building backlinks and social media marketing.
A typical job description for a SEO consultant may include responsibilities such as analyzing website data, conducting keyword research, optimizing content and meta tags, building backlinks, reporting on website performance, and staying up-to-date on SEO trends and best practices.
Some common SEO tactics used by a consultant include keyword research, on-page optimization, off-page optimization, technical SEO, link building, and content marketing. They may also use analytics tools to test and refine their strategies.
A business might need to hire a SEO consultant if they lack the in-house expertise or resources to execute.
Get a Free Consultation for your project
Let's make something great together! We would love to hear more about your project.